COVID - 19
COVID - 19 IMPACT
In response to the CDC guidelines and local government orders, The Mussalli Law Firm has implemented changes to our existing in-office work schedules and staffing protocols for the health, safety and welfare of our valued team members and clients and to do our part in stopping the spread of COVID-19. We remain committed to serving our clients' needs, including as may be necessary on a time-sensitive basis. We are closely monitoring all pending litigation matters and keeping in frequent contact with court staff to ensure proper flow of cases and noting any scheduling changes. Although we have ceased all in-office client meetings, we have made appropriate technology adjustments to continue to meaningfully communicate remotely, but even those systems have proven to be overburdened at times, by the sheer volume of users. In the event you do not receive a timely reply to any communication, kindly email .(JavaScript must be enabled to view this email address) and include "URGENT" in the subject line and we will expedite any necessary action on our part.
We appreciate your patience while we work together to prudently manage the existing circumstances.
Matthew J. Mussalli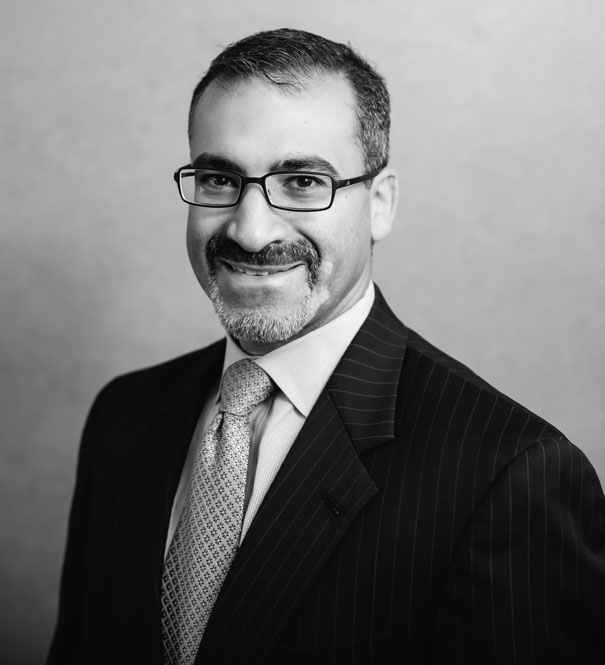 Education
St. John's University, B.A. in Psychology 1992
St. John's University School of Law, J.D., 1995
ADR/Mediation Training
A. A. White Dispute Resolution Center
Bar Admissions
Texas, 1998
New York, 1995
Southern District of Texas
Southern District of Texas, Bankruptcy Division
Eastern District of Texas
Northern District of Texas
Western District of Texas
Southern District of New York
Eastern District of New York
Western District of New York
United States District Court for the Fifth Court of Appeals
EXPERIENCED
Mr. Mussalli has been practicing law since 1996 and in over 25 years of practice, has appeared in both state and federal trial and appellate courts and arbitration proceedings in Texas, New York, other states and beyond, as clients' needs have required.
TOP RATED
Mr. Mussalli has been practicing law for over 25 years, with an emphasis on litigation of complex business, personal injury and death and commercial disputes. In 2005, Mr. Mussalli achieved an AV-Preeminent rating, the highest possible Martindale-Hubbell® peer reviewed rating for lawyers based on professional legal ability and ethical standards.
TRIALS AND REPRESENTATIVE CASES
He has been recognized for his professional achievements by Super Lawyers, H-Texas and his peers. He has first and second-chaired many cases to jury verdict in various state and federal courts in Texas and New York and is often retained by other attorneys as trial counsel. Among the past cases in which Mr. Mussalli has had either primary or shared responsibility have been prosecution and defense of commercial business, shareholder and member oppression, construction, wrongful death and contested probate litigation matters. Such cases involve as few as one Plaintiff and one Defendant to as many as dozens of parties. The substantive complexity varies on a case-by-case basis, but Mr. Mussalli's diverse background and ability to get to the heart of the controversy and determine leverage points aids clients very well. By way of example, two such construction disputes involved marine rigs. One involved the Deepwater Nautilus, sister vessel to the Deepwater Horizon, and the other concerned Pride Kansas. Both cases involved extensive analysis of critical path failures, coordination of trades and substantial damages and financial exposure.
ADR
Mr. Mussalli also has extensive experience in alternative dispute resolution of cases through mediation and binding arbitration under the International Chamber of Commerce (ICC) and American Arbitration Association (AAA) rules.
Mr. Mussalli is a Texas Certified Mediator, having completed his mediation training at the A. A. White Dispute Resolution Center, University of Houston Law Center.
CLIENTS
Most of the firm's clients are Texas-based individuals and businesses, ranging from single entrepreneurs and small, family-owned businesses to larger, global corporations in niche markets.